"Confidence always comes from within and towering stilettos can give you a false sense of that." – Rachel Bilson (5'2" actress)
'Short,' 'petite,' and 'small-framed' are just a few terms to describe us short gals. While we may envy those who have legs that can go for miles and can fit into any pair of jeans, we should embrace our height with praise!
Here is how you can flatter your height with confidence!
______________________________________________________________________________
THE

"

TINKERBELL

"

SYNDROME
We've all heard about Napoleon Syndrome, where short guys tend to feel inferior due to their height. Just like these guys, girls who are 5'3" and under usually feel similar, especially in a society where tallness is often revered. However, to embrace the idea of being short, let me introduce to you the Tinkerbell Syndrome.
Whereas the Napoleon Syndrome discusses how height can degrade a man, the Tinkerbell Syndrome describes a woman, despite her petite height, who is able to overcome this disadvantage and still succeed in life.
This term was made popular by Lady Gaga (who is actually 5'1" without those towering 6" heels!) who once screamed out to her fans, "You know how Tinkerbell will die if you don't clap for her? Do you want me to die? Scream for me! I can't live without you, I need you to scream louder." If Lady Gaga and Tinkerbell from Peter Pan can prevail from their 'shortness,' why shouldn't the rest of us?
- Mary Kate and Ashley Olsen – 5'1"
______________________________________________________________________________
1. Higher the waist, better the outcome.
How do you create the illusion that your torso is actually smaller than it is? Sometimes wearing a high waisted bottom or belt can really help make your legs look longer than they really are.
- Use a belt that is no wider than 1" to belt at or above the waist. Using anything larger than that will make your legs look shorter.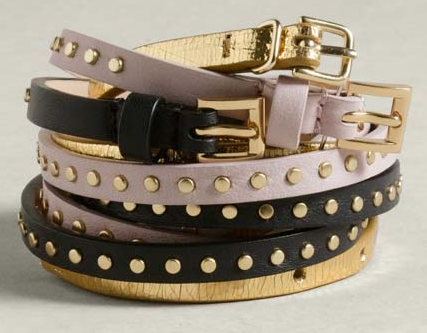 - Don't like belts? You can opt for high waisted bottoms (i.e., pants, shorts, skirts, etc.). These bottoms will sit right on your waist line.
Examples:
Pair your dress/skirt up with a thin belt at the waistline.
Just like suggestion #1, you'd want to make your torso appear smaller than it really is. When pairing a high waisted bottom with a crop top, this is an idealistic choice for us petite gals.
Wear your cropped piece with some high waisted bottoms.
We all love to live our lives in technicolour, however, for us gals who are on the short side, this may cause a problem! Wearing too much colour can really make us look frumpier than we really are. So, an ideal choice would be to wear your outfit all in one colour.
Don't like to wear an all colour theme? You can just simply wear the same colour shoes as your pants/leggings/stockings. It's a great alternative, too.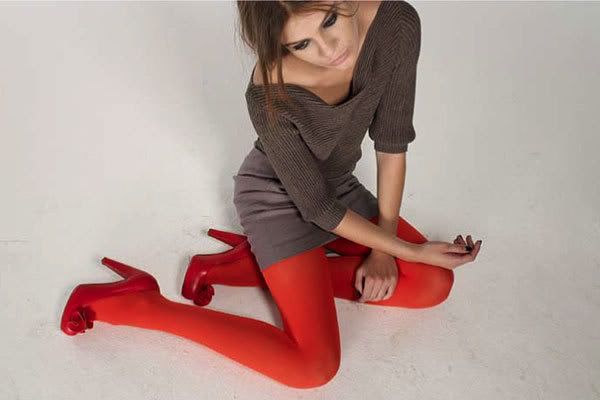 4. Max up your height with maxi dresses.
Most of our kind usually shop at the kids' department when it comes to maxi dresses, but if you can't find any there, make sure to stick with maxi dresses that are more body fitting. This will show off your silhouette, distracting others from focusing on your height.
Though you may be tempted to lean towards the flowy kinds, don't! They provide a bulky look and you may end up looking stumpy and frumpy.
______________________________________________________________________________
1. Say no to many layers.
Too many layers or colours on petite gals are usually a no-no. Why? They give your silhouette a horizontal feel which makes your body look wider than it really it is.
If you want colour, why not try a colourblock blouse or dress? Not only will you be wearing multiple of colours, you'll also be wearing fabric and able to show off your figure.
2. Wanna look short? Wear capris.
This should be a no-no to all gals, but there are people out there who can pull off the capri look well. For us shorties, don't even think about it. The length is unflattering since it cuts your legs into half – and why would you want to do that to your pretty legs?
If you do end up wanting to purchase a pair of capris, try to buy a form fitting ones. The baggier, looser fit types will shorten your height whereas the clinging ones act as if they're part of your legs. Also, try to purchase a pair that matches your skintone, since it can blend in well with your legs.
3. You can still wear platforms, if and only if…
Platforms…or flatforms? Do not wear flat platforms, they do not do justice to anyone. They do provide height and comfort, but they do not complement with your clothes. It's as if you're walking on top of books the whole time.
There are great alternatives that give you height and style. You can wear wedges or platform heels where these kinds of shoes give the illusion that you're taller.
Keep the 70s alive with wide leg pants and some high platform heels.
4. Do not wear loose, baggy clothes..
Loose, baggy articles tend to make the torso appear longer. So, if your torso appears longer, then your height will appear shorter.
If you like loosewear, you can belt it up with a thin belt at the waistline, making your torso look smaller. In addition, for baggy dresses, you can skip the belt if the length of the dress is as long as your fingertips. Anything longer than that and without a belt may make you look like Cousin It!