Every girl needs a few special things in her wardrobe that she can wear every season and that can be styled or teamed up to create new looks every single time..
Here is what I thing every girl SHOULD have in her closet!!
A white shirt
A white shirt is the most basic thing anybody should own! Perfect for interviews or even at the workplace.. But, it can also be worn in a funky way.
You can wear your white shirt with a thin belt for a chic look, or layer a bright color inside for some slight edge.. Wear your with a pair of jeans or trousers or even a skirt. If you do not fall into the working category, you can replace the shirts white buttons with black or some other color for a cooler look
Just make sure, while buying your shirt, you get the one that accentuates your features and makes you look good. Puff sleeves and ruffled necks do not always suit everyone!
A pair of well fitted jeans
Well fitted need not mean skinny! You should look for what suits you. Generally straight fit is the cut that suits most women of all shapes..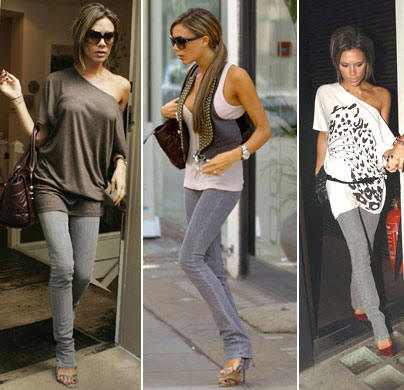 I dont think anyone needs to be told what to wear with jeans!!
A pair of formal trousers
Whether you are a working girl or not, you must still have a pair of formal trousers in your collection..
It comes handy for job interviews, office get-together, (god-forbid) funerals and it can also be worn for a smart casual look, paired with a cute printed blouse..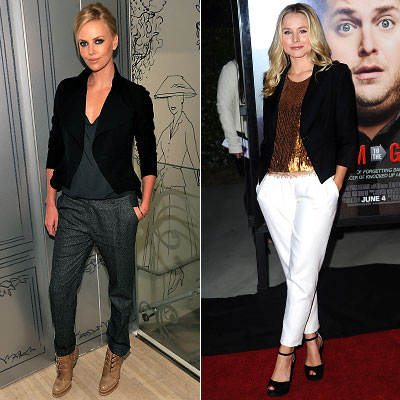 Just make sure the lengths right, nothing too short or long!
A summer dress
A summer dress is a complete must have.. No matter where you stay, be it the North Pole of Africa, you will definitely need it someday!
You can wear it at your favorite summer destination or for shopping, or even as a layered look in a colder climate. Go wild with prints, or stick to neutrals, as per your taste!
A cardigan
A cardigan is your best friend, especially when you realize the cute dress you bought recently for a particular event is a little too low or flashy.. Also on a windy day, you just really really need it!
Its better to go in for neutral colors like black or even a dark purple so that you can wear it with most outfits and colors.
Ballet flats
We all need at least 1 pair of ballerinas, cuz lets face it, heels can be too impractical!
Wear your flats with a dress or a pair of jeans.
A LBD
LBDs are supposed to be life savers! But I never believed it, until last year.
I had a wedding to attend during Xmas, and I thought I had soo many options, but I realized I put on a little during festivities, so my dress would not zip up! My other options did not make me feel very good either, and magically I pulled out a black dress I had bought 6 years ago from Sri Lanka. I wore it with a grey bow belt and the compliments I received that day, were just too much!
So its never too late to buy one!
And P.S it doesnt always have to be little, it could be below the knees too!
A blazer jacket
A blazer is not only meant for formal events.. Look at celebs like Victoria Beckham or even Kate Moss, who wear blazers with their dresses and with jeans for a cute casual look
An A-line skirt
Any color, and length is fine, cuz an A-line skirt makes you feel pretty and always makes your legs look good, as it does not stick to your body like some skirts do.
So wear it on a date, or to work and accessorize accordingly!
Wear a gathered a-line skirt like this one with a cute tee for a girly look!
A pair of tights
Be it in colors or in patterns or stripes or even lace, a pair of tights is a must, and will see you through a cold day, or will make you feel confident even with a short short skirt..
Even better, you can wear the shortest skirt/dress without shaving or waxing!!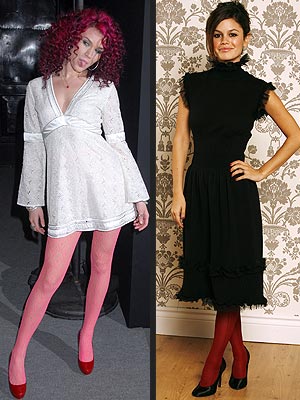 So wear colored ones with dresses
Lace tights can femi-nise a party look.
A tee/tank
Again the most basic, and its probably the first thing we ever owned!
Wear these with jeans, skirts, leggings (if its long enough and covers your butt), also layer it, add a jacket/blazer or a cardie, to play up or play down the look.. Go for glitter and sequins for a casual night out!
Message tees are so cute! Especially when it has a nice meaning!
A tan/brown bag
Why tan? cuz it goes with every other color! You cant match a black or a white bag to every thing after all!
A wrap/scarf
Perfect for cold days and to keep your neck warm and you fab!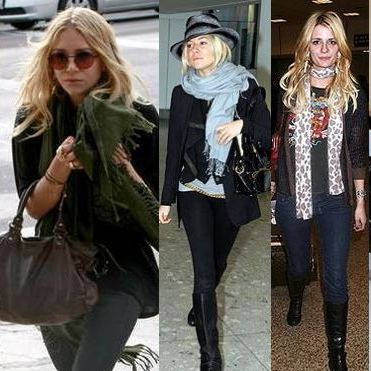 A long dangly chain
Pendants or charms like the Eiffel tower, or cute teddy bears, or even keys and the peace sign look best on long chains and you can wear them with tees or even with formal clothes!
A celtic symbol highlights Vanessa's pretty gown!
Stud earrings
Studs are amazing and can be worn with any types of clothes at any event. They just look so cute!
A shrug
Like a cardie but minus the warmth, a shrug is a decent way to cover up your shoulders or hide a deep neckline!
A sweatshirt
Wear them o good or bad days, but make sure they fit well! If you wear a baggy sweatshirt, make sure that atleast your pants/jeans/skirt is fitted, so that you dont look like a sack of potatoes!
A colored dress
Its the colored version of the LBD!
A statement ring
A statement ring can make you look well accessorised and not like a plain Jane, even if you are wearing no other accessories other than it!
I wore only a statement ring for Xmas, and no earrings or anything else! And my look still looked so complete!
A nice pair of sunnies
To protect your lovely eyes, and to look mysterious!
Find the perfect shape for your face and wear all summer and even in winter! Who cares? Just try to avoid them after sunset or else you might be perceived as a douche!
Converse shoes
The most versatile and popular shoe ever! And also comfy as heaven!
Best part s they come in so many colors and prints and it would be really silly not to own even one pair!
Wear yours with skirt or jeans
A hair band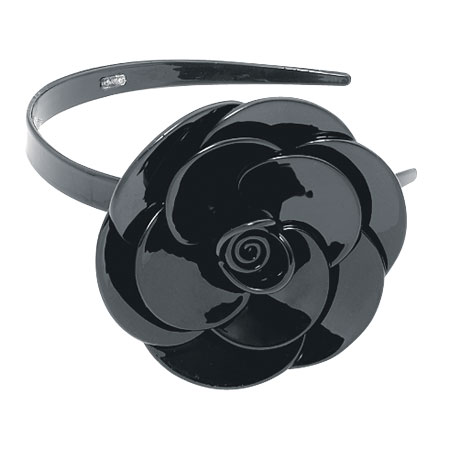 Even a plain black one is ok to have. A hair band makes a great piece and change, especially if you wear your hair up or down always!
A nude strapless bra
A pair of silicons
Some clothes are so cling or tight, that you cant just wear a bra, so the stick on bra is the best in these situations!
A thong
Everybody needs a thong, whether you like it or not!
A pair of flip flops
The most comfiest thing to wear, and best while shopping, since you dont want to wear shoes that will make you feel tired or your feet hurt, or even get into a hassle putting on/off your shoes, every time you try on some stuff!