What caught my eye in the newspapers today was this amazingly colorful huge skirt - kinda Manish Arora inspired..
I then learned that Sabah Khan, a yough designer, had this cute tuk tuk collection (tuk tuk is what foreigners call our local tranport - rickshaws).. Her collection included the bright colors of India, Indian cuts and designs and prints and cute little slogans found on local transport in Mumbai especially and of course, the little tuk tuks printed/embroidered on the clothes and bags.
The bright-coloured posters on the inside of rickshaws, the earthy colour of uniforms, the prominent curve of the vehicle and the simplicity of the rikshaw wallah have been incorporated into the garments.
What a welcome change it is, and strange co-incidence, since yesterday was a 'tuk-tuk' strike due to low gas!!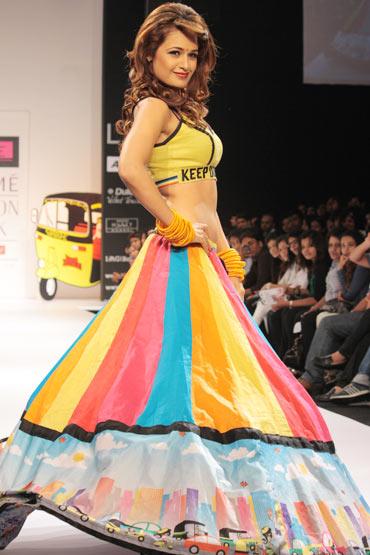 Actress Yuvika Chaudhary performs showstopping honours in a flairing skirt and fitted bustier with rickshaw regalia galore adorning it!
The ideal sun dress, with puffed sleeves and flattering fit, makes its presence felt on the ramp.
Pajama pants with little tuk-tuks and a cropped shirt and a cute stuk tuk sing bg make a big statement.
Kavita Kharayat carries off the colours and kitschy patterns of a sari to perfection.
Go the casual but sophisticated route with this checkered jacket and fitted pants..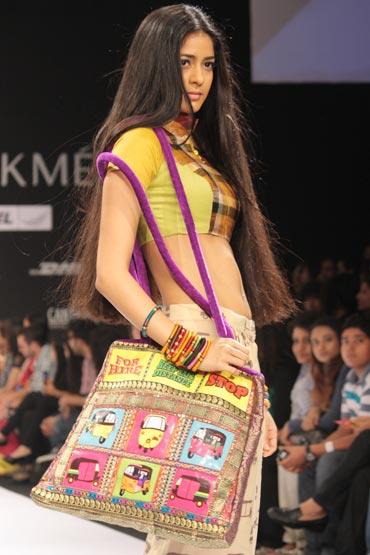 A skintight cropped tee is set off by a lovely, colourful carryall..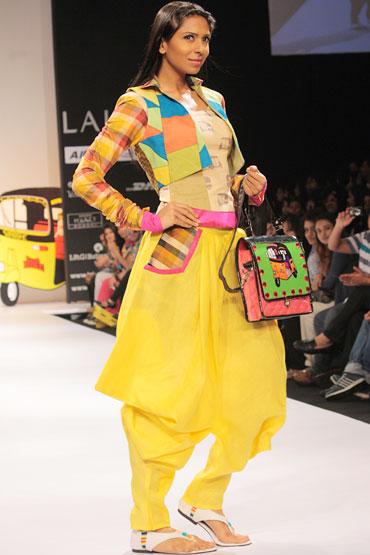 Candice Pinto in a multiprint bolero, tee and statement-making yellow dhoti pants..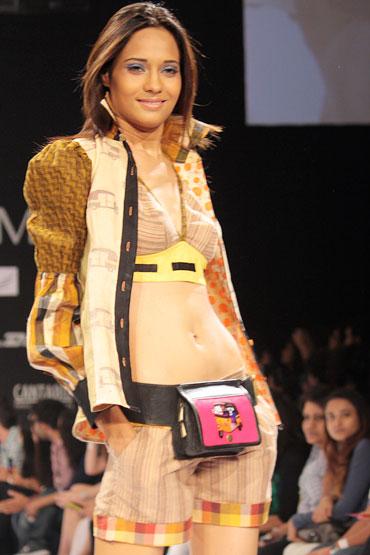 Edgy and bold, this three-piece get-up mixes in shades of brown, prints and a sprinkling of yellow..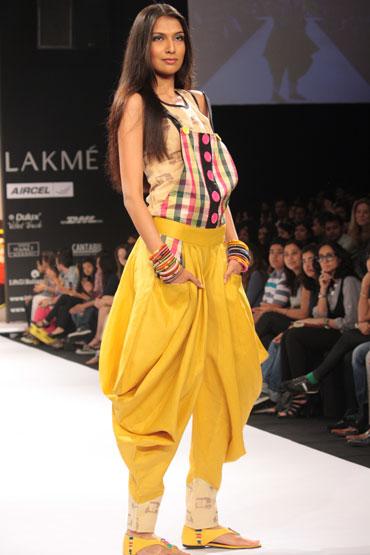 Sanea Shaikh strikes a pose in a pocketed dhoti pinafore and tank.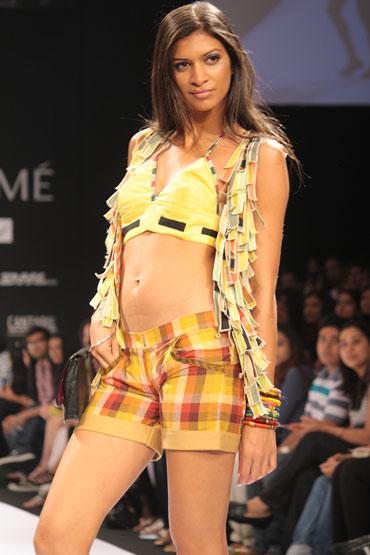 It's bikini time with this tantaliser, complete with tasselled jacket.
Some more tuk-tuk clothes...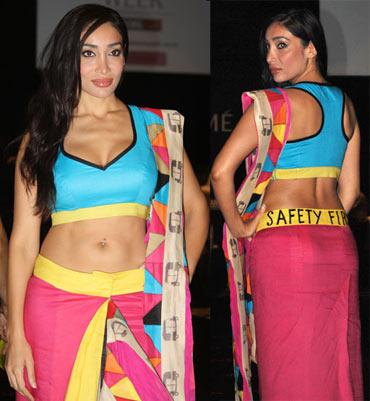 A creation from the tuk tuk collection worn off the ramp..